When it comes to the hunt for things to accompany your premium BBQ meats (or to order them solo), look no further! Wichita Packing Co. offers an incredible array of dazzling dips, super sides, and delicious desserts. Our mission and hope is to bring quality products to our quality consumers, at reasonable prices. Our selection of dips, sides, and desserts, will be no exception to the values our company holds and delivers upon regularly. Whether it's pasta salad, specialty sauces, or sweet treats like mousse, Wichita Packing Co. has you covered!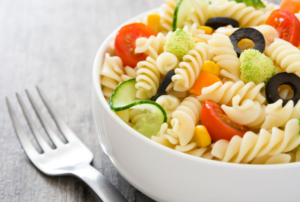 Package Details:
Size: Varies by product
Quantity: Varies by product
Shelf Life: Shelf life varies by product
Ingredients: Varies by product
Allergen Information: Some products have been manufactured and processed in a facility that also processes nuts, gluten and soy products, and other potential allergens.

---
View Our Catalog
If you have interest in learning more about our products or placing an order, please firstly download our catalog below. You will also be able to view our products in a spreadsheet!